The OncoZine Brief is an interview and discussion program covering a broad range of topics and timely news updates, information and education from all oncology and hematology disciplines and sub-specialties from around the world.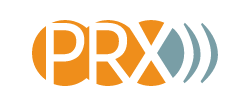 The OncoZine Brief, developped by Sunvalley Communication and distributed via Public Radio Exchange (PRX) is a program for healthcare professionals involved in the management and care of cancer patients as well as cancer patients and their family and friends and anyone who wishes to listen to comprehensive, updated and cutting-edge news and information about cancer – from early diagnosis to treatment.
---
Episode 1:
Nano-Pulse Stimulation (NPS) - Original Broadcast March 10, 2017.
The team at Pulse Biosciences has developed a technology is called Nano-pulse Stimulation, or NPS. This novel technology delivers ultra-short nanosecond pulses to stimulate cellular responses in targeted tissue. These pulses induce cells to die in a natural way. Preclinical studies indicate that NPS can stimulate the adaptive immune response, commonly known as immunogenic cell death. The new technology thus engages the immune system to clear away damaged, diseased, or aged cells and recruit cancer-attacking T cells to the tumor site.
Host Peter Hofland asks Darrin Uecker and Richard Nuccitelli about the new technology, its history and how this may benefit patients
---
Episode 2:
Disparities in Cancer Care Represent a Major Public Health Problem - Original Broadcast April 19, 2017.
In this episode of The Onco'Zine Brief hosts Peter Hofland, Ph.D and Sonia Portillo talk with Michael A. Caligiuri, MD, the current president of the American Association for Cancer Research | AACR.Caligiuri is director of The Ohio State University Comprehensive Cancer Center and CEO of the Arthur G. James Cancer Hospital and Richard J. Solove Research Institute, located in Columbus, Ohio. He is a renowned physician-scientist, known for his work in immunology that is focused on human natural killer cells and their modulation for the treatment of leukemia, myeloma, and glioblastoma. Well over 1,500 cancer patients have been treated on clinical protocols that have come out of Caligiuri's laboratory.
---
Ready to find out more?
For more information about underwriting or sponsoring an episode of The Onco'Zine Brief, please contact Shaun Mehr.