At Sunvalley Communication we start with developing a content strategy based on your business and marketing goals.
In the next phase, we'll choose key tactics that create en enhance lasting relationships with your target audience and position your brand at the forefront of their mind.
If your own journal is part of the mix of key tactics, our custom publishing division will help you in developing a journal that tells your story.
In simple terms our custom publishing team manages all elements of your publishing project, designed to meet your communication needs.
Serious capabilities
Publishing and managing your own custom published journal takes serious capabilities - from strategy and insights to creative and editorial content, print and digital production, etc.
Our team of experts collaborates across all disciplines and media channels to deliver everything you need to help your target audience connect with your brands.
Our services include:
Publishing strategy and Journal 'Brand' development
Editorial Services
Manuscript/Article Submission Management
Peer Review Management
Graphic design, from initial concept to  completion (including issue management)
Print Production and Management
Circulation Management
Subscription Management
Online/Digital development and management
Search Optimization and Lead Generation Management
Media Targeting (multi-media streategy development)
Advertisement & Sponsorship Sales
Marketing and PR/Promotion
Ready to find out more?
If you have an Request for proposal, Request for Information or a Request for Quotation, or just want to talk about an upcoming projects please click on the link (or button) and we'll follow up with you shortly.
Case Report: The Journal of Health and Productivity
A sponsor supported peer reviewed publication published by InPress Media Group (now part of Sunvalley Communication) between 2011 - 2015 for the Institute for Health and Productivity Management (IHPM). Subscription circulation 25,000 copies.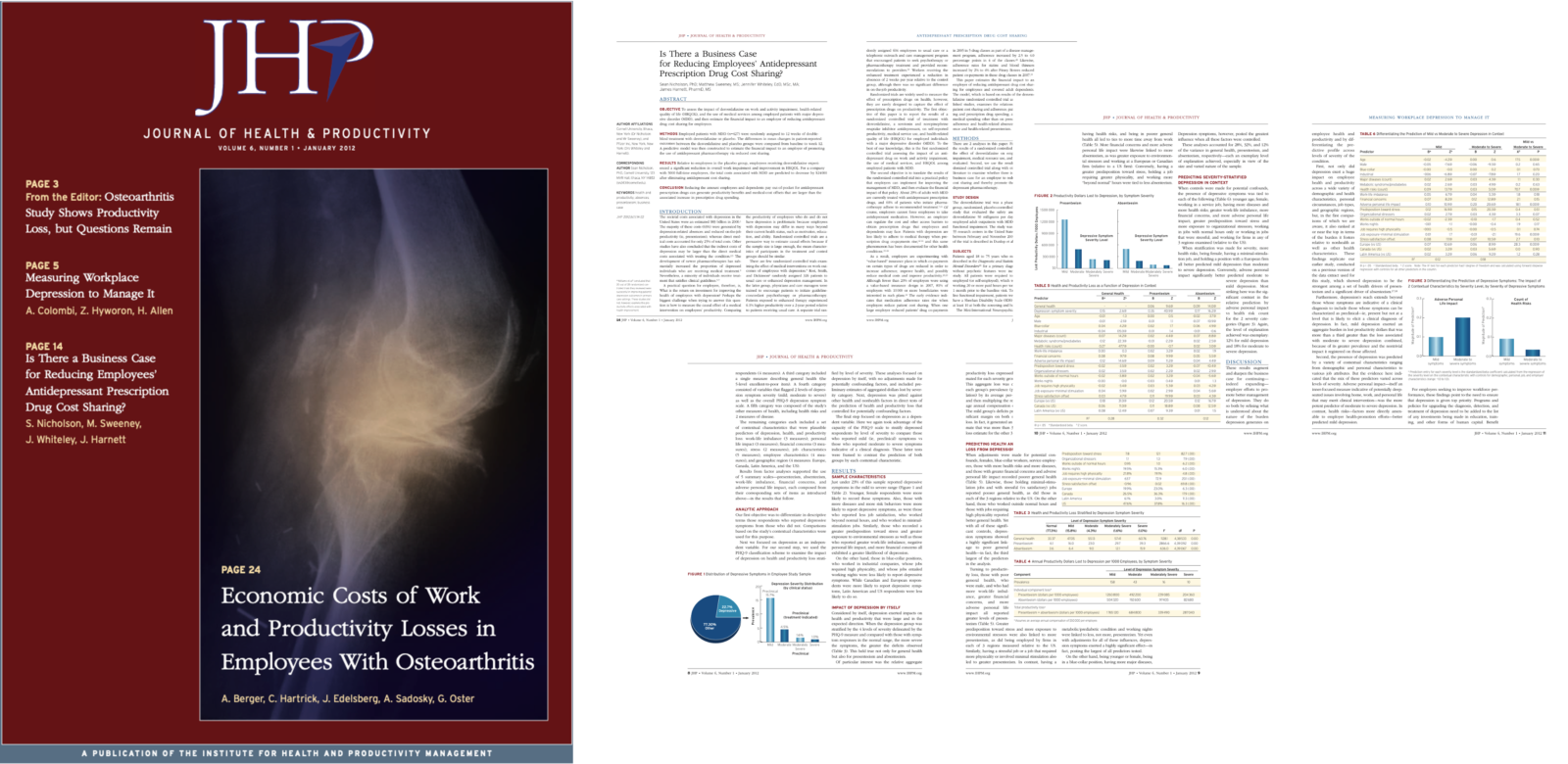 Case Report: Travel etc | Business & Leisure.
A monthly, Dutch language, business and leisure travel publication published between 1996 and 2005.  Top circulation in The Netherlands (including Aruba, Curaçao, St. Maarten, Surinam) and Belgium) was 39,000 with an additional 9,000 monthly subscriptions).